Messier 64 (M 64)
Introduction | Map | Sketch | Own Observations | References
On this page I collect my observations of the open star cluster Mel 111 (Hyades) in the constellation Coma Berenices.
Introduction
The galaxy M 64 in the constellation Coma Berenice is also called the "galaxy with the black eye." In binoculars, according to Stoyan, it appears as "nebular star," and I did not see more in the telescope...
Size: 4.5' x 2,5' (Stoyan)
Distance: 22,000,000 light years
Ranking: *** (Stoyan)
Map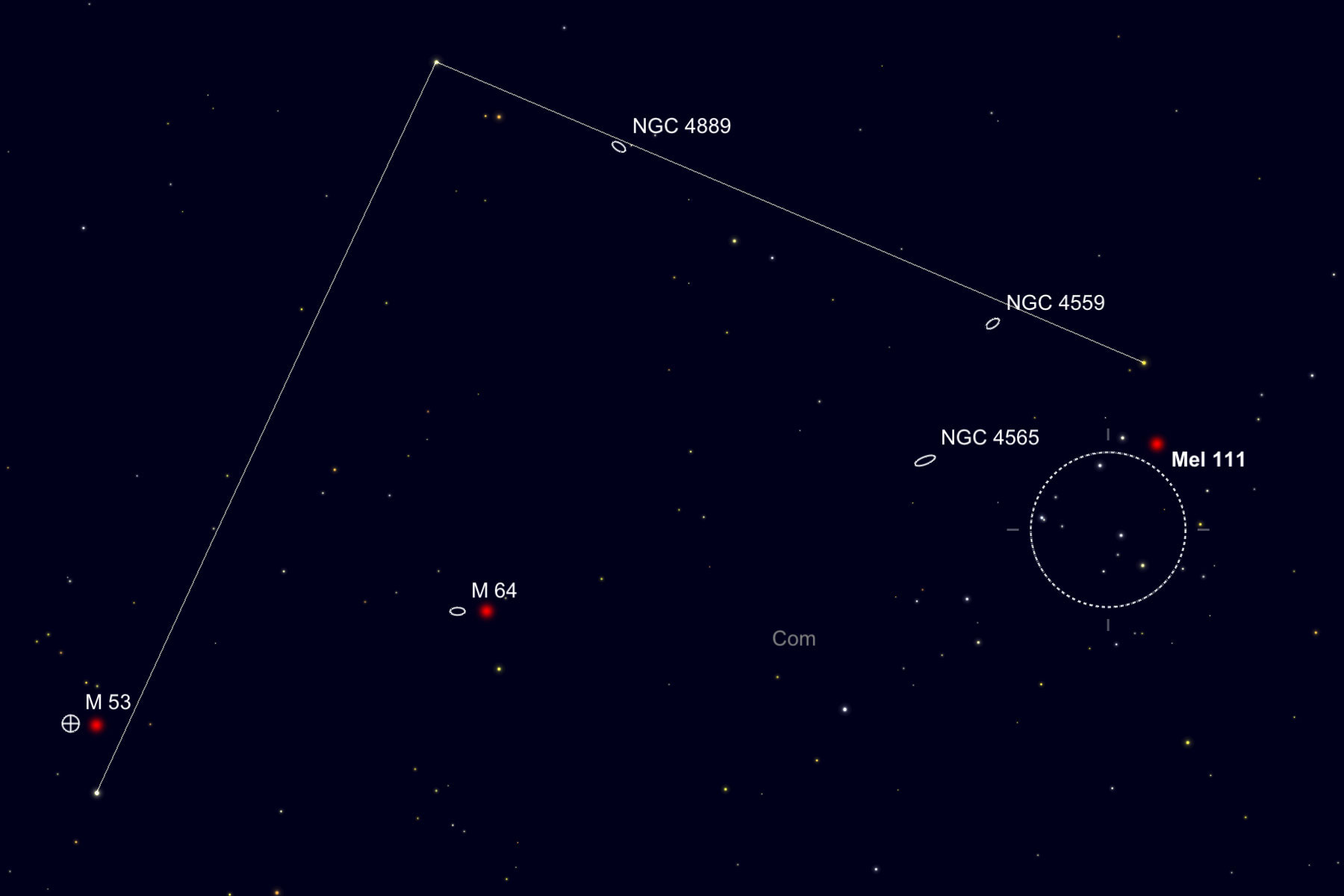 The galaxy M 64 in constellation Coma Berenices, as well as the globular star cluster M 53 and the open star cluster Mel 111
Sketch
The sketch by Michael Vlasov (DeepSkyWatch.com) provides a rough impression of what I observed (my impression was much fainter than the sketch): Blackeye Galaxy (Messier 64) - Sketch by Michael Vlasov (Copyright © Michael Vlasov 2016)
Note: I only have the author's permission to link to the sketch.
Own Observations
Observations May 2017
May 14, 15, 16, 20, 2017 (Mühlhausen/Kraichgau: Explorer 150PDS on GoTo mount): M 64 a glow, but quite well to see
References
On this Site