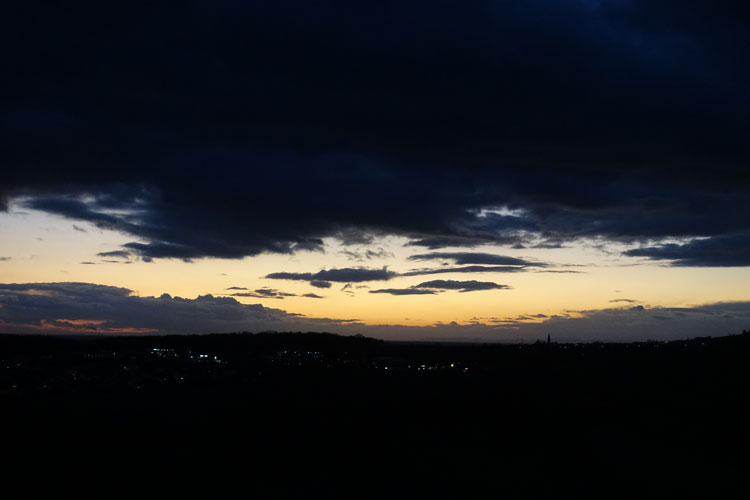 Sunset
Website News 2017
January 12, 2018: Various pages on video astronomy declared "ready," other pages will remain "in progress" for a longer period of time; page about alignment stars for SynScan published
December 13, 2017: Calender for 2018 published
End of November 2017: Astro pages about Unistellar eVscope, Atik Infinity, and Sky-Watcher Skymax-127 started
November 2017: Further pages and updates for the RX100 M4 and M1 around close-up lenses and filter adapters; complete observation list published in the astronomy section
October 2017: Further pages for the RX100 M4, including updates, plus a few new pages and updates for the Sony RX100 M1; page about September 2017 observations published in the astronomy section
July 21, 2017: Sony RX100 M4 section started
About Gerd Waloszek and this Website
I also wrote a number of articles for the SAP-internal User Experience Website but closed that section in 2008.
On the walodesign Website, I republished my articles - of course without SAP specifics.
The articles appear in three categories: DAU Stories, UI Design Thoughts und UI Design Issues.
In addition, I copublished my UI Design Blink blog articles (2010, 2011, 2012, 2013) there (slightly adapted).