Messier 94 (M 94)
Introduction | Map | Sketch | My Own Photos | My Own Observations | References
On this page I collect my observations of the spiral galaxy M 94 in the constallation Canes Venatici.
Introduction
The spiral galaxy M 94 in the constellation Canes Venatici has, according to Karkoschka, a bright prominent circular core. Only in the telescope, weak structures can be recognized. During my observations, the galaxy, as expected, did not show more than a weak glow... In the eVscope it can be seen well.
Size: 3' (Stoyan)
Distance: 20 million light years (Stoyan)
Rating: ** (Stoyan).
Map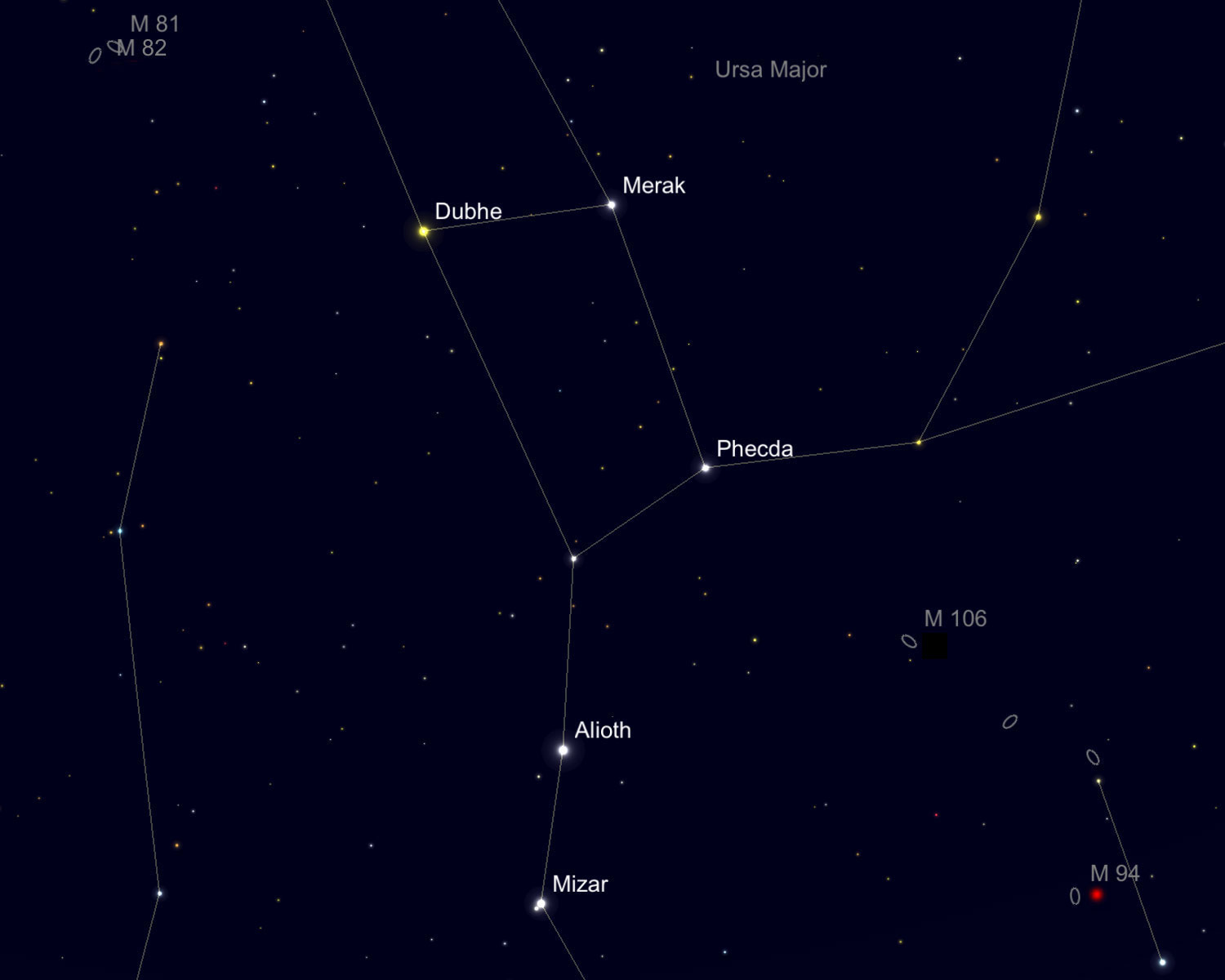 The spiral galaxy M 94 in Canes Venatici (Image Courtesy of SkySafari Astronomy, www.simulationcurriculum.com)
My Own Photos
eVscope
| | | | | |
| --- | --- | --- | --- | --- |
| | | | | |
| M 94 - Mar 15, 2020 | | M 94 - Mar 23, 2020 | | M 94 - Apr 21, 2020 (local time) |
| | | | | |
| M 94 - Mar 15, 2020, processed | | M 94 - Mar 23, 2020, processed | | M 94 - Apr 21, 2020, processed |
| | | | | |
| M 94 - May 15, 2020 | | M 94 - May 15, 2020, photo left processed | | |
| | | | | |
| M 94 - Mar 6, 2021 | | M 94 - Mar 6, 2021 | | M 94 - Mar 6, 2021 |
| | | | | |
| M 94 - Mar 6, 2021, photo on top processed | | M 94 - Mar 6, 2021, photo on top processed | | M 94 - Mar 6, 2021, 2020, photo on top processed |
My Own Observations
Observations May 2017
Observations March to May 2020
March 15 and 23, 2020 (Mühlhausen/Kraichgau: eVscope): M 94 photographed
April 21, 2020 (Mühlhausen/Kraichgau: eVscope): M 94 photographed
May 15, 2020 (Mühlhausen/Kraichgau: eVscope): M 94 photographed in new rectangular format
Observations March 2021
March 15, 2020 (Mühlhausen/Kraichgau: eVscope): M 94 photographed (r.f., n.o.), exposed manually
References
On this Site