Messier 94 (M 94)
Introduction | Map | Sketch | My Own Observations | References
On this page I collect my observations of the galaxy M 94 in the constallation Canes Venatici.
Introduction
The galaxy M 94 in the constellation Canes Venatici has, according to Karkoschka, a bright prominent circular core. Only in the telescope, weak structures can be recognized. During my observations, the galaxy, as expected, did not show more than a weak glow...
Size: 3' (Stoyan)
Distance: 20,000,000 light years (Stoyan)
Rating: ** (Stoyan).
Map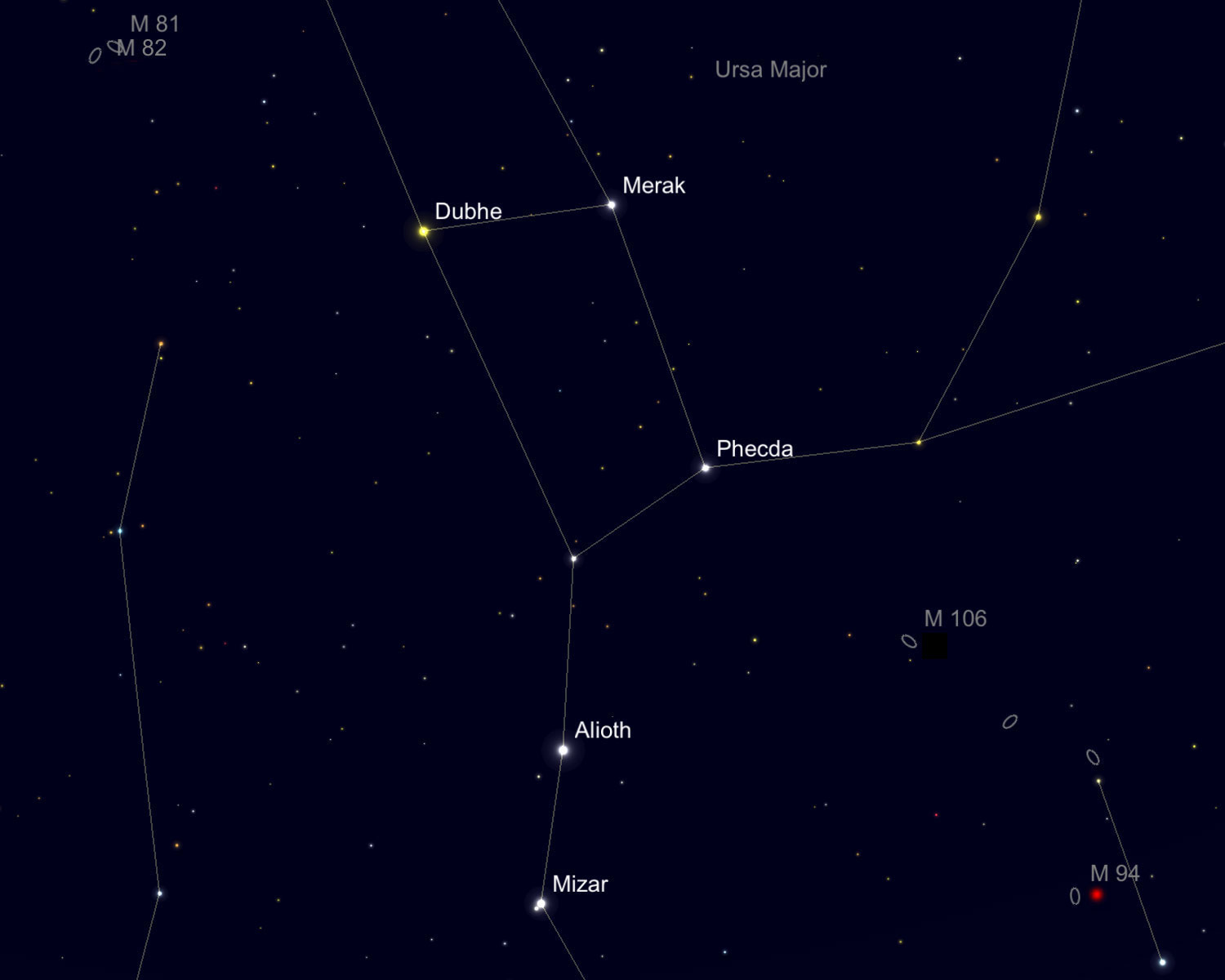 M 94 in Canes Venatici/Jagdhunde
My Own Observations
I approached M 94 in Mühlhausen / Kraichgau in mid-May 2017 with the Sky-Watcher Explorer 150PDS on the GoTo mount.
References
On this Site